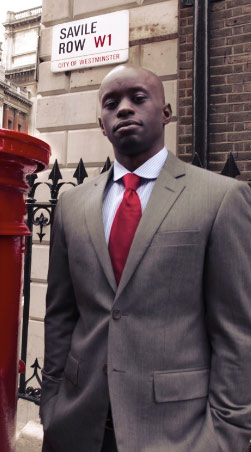 Youth and experience – the perfect combination
Meet the next generation to continue the tradition of tailoring brought to you by Manning & Manning.
Benson Njenga has tailoring in his blood from his grandfather and is now honing his skills as a franchisee with master craftsman Bryan Manning.
After working in film and television, and studying and working in the legal profession, Benson has seen for himself the impact of a first-class suit.
He realised that often those in the spotlight were letting themselves down with cheaply made garments that did not match their professional image, or with suits that hung awkwardly and made it difficult for the wearer appear truly confident and comfortable.
As a world-class powerlifter, he appreciates the difficulties often encountered when searching for a suit that fits, feels comfortable and looks good.
So he decided to study the trade and become a tailor to ensure he could find that perfect suit. Now he can create them for others, with the same attention to detail that marks a piece from Manning & Manning thanks to Bryan's careful training and skilful ability to pass on his knowledge.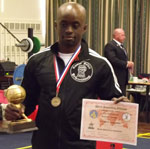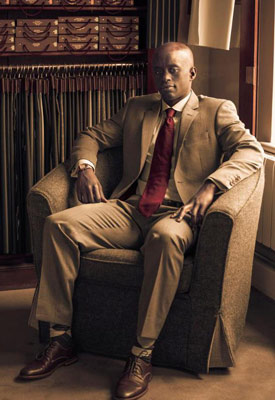 With his family background in appreciating fine cloth and a quality finish, Benson's new role with Manning & Manning is the realisation of a long-held dream. And his youth and sense of style perfectly complements Bryan's years of experience.
Manning & Manning's years of expertise in producing fine quality handmade suits is now being offered with new flair and style for those who are looking for something less traditional in cut but with the same fine crafting you can expect from Manning & Manning.
Savour our new styles; our suits make a statement and will give you the credibility and the confidence needed in all walks of life.