Manning and Manning are pleased to offer a sponge and press service to their clients of garments we have made.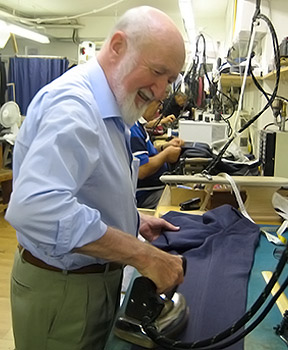 Too frequent dry cleaning is not good for woollen cloth, or any other cloth for that matter, it dries out the natural oils in the fabric and affects the wear quality apart from damaging the appearance.  Our hand sponge and press gives you the opportunity to have your garments refreshed without any damage being caused.  It also allows our workshop staff to look closely at the garments so that they can recommend any remedial work that might be needed, a stitch in time and all that.  Having remedial work carried out as early as possible lowers the cost and we only charge the labour cost for this work.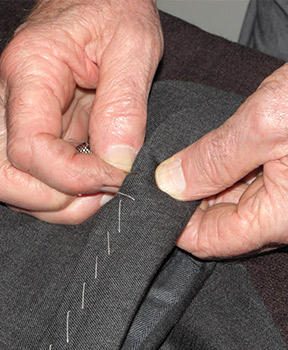 Contact me to arrange where the suit can be dropped off and collected .
We charge £45 for this service.
To book your tailored suit for our sponge and press service and for any further enquires please contact us on: 020 7734 9100