What are the differences between fused and floating? How do I choose which is best for my needs so I get the most out of my money?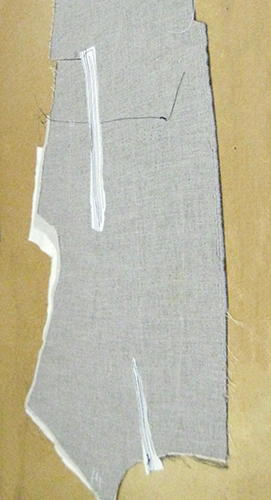 First and foremost, what is a canvas?
Simply put, it is what gives shape to a jacket and has a significant impact on the final finish of the garment. In technical terms, it is the layer of interior fabric between the cloth on the outside and the lining on the inside.
What do I need to know about fused canvases?
Traditionally, all jackets were made with floating canvases. Back in the 1970s a fabric was made that could be fused (or glued) to the front of a jacket to take the place of the floating canvas. A fused interlining is much cheaper and requires far less skill to incorporate. Originally it was the savings brought about by this that led to the popularity of the fused suits. Today, nearly all ready-made jackets are fused, as are nearly all made to measure suits.
In some circumstances, fused jackets are more practical than floating canvas ones. if you are going to travel a lot and the jacket is going to get creased, you can take the creases out by hanging it up in the bathroom while you have a shower. Once you have finished showering, just smooth the jacket out with your hands and most of the creases will disappear. If you were to do that with a floating canvas jacket the layers would separate and it would look wrinkly as well as creased.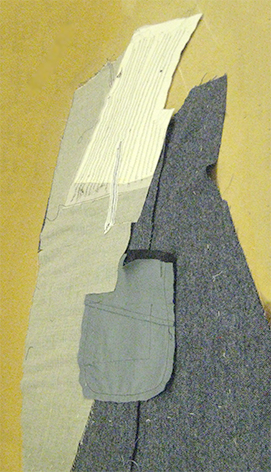 What do I need to know about floating canvases?
A floating canvas is that it is made up of three layers:
•    The canvas itself which is usually a mixture of wool and linen.
•    A hair cloth, which is a springy fabric.
•    A woolly, slightly fuzzy cloth (this covers the hair cloth between the lining and your chest so that the finish will feel nice and smooth).
The shape is sewn into this canvas (as is shown in the photo), and for however long the jacket lasts, the shape will remain. It has to be inserted correctly and carefully by skilled tailors for its advantages to be apparent; something I have over 40 years' experience in doing. I recently made a new dinner suit for a client who wanted to replace the dinner suit which I had made him some thirty years ago. The old suit still looked good (he's a lucky man who weight hasn't changed), but his wife complained that the cuffs had frayed, otherwise he would still be wearing it. The new suit has once again been made with a floating canvas.
If you are opting for a floating canvas, bear in mind that more time and skill is required to integrate it correctly into the jacket and this increases the cost. The price and quality of the fabrics used in the process are also higher.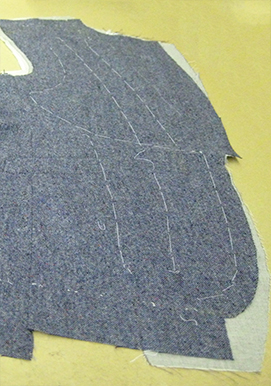 Which option should I go for?
The best way to choose between a fused or floating canvas interlining, is to decide how you are going to wear the suit. If it is for heavy travelling use, the fused canvas may be the best option, and it is less expensive. In all other cases a floating canvas will look softer and more expensive, but it will be more costly. Ideally, you should discuss your requirements with your tailor and jointly decide what will work best for you. Even though I do not make fused canvas suits if we decide this is your best option, I will tell you so and possibly recommend a tailor who can make that for you.
Manning & Manning are award winning tailors who take pride in the finely-crafted work we produce. That is why it is so important to us that our clothing meets your needs. We offer an exceptional service with a personal touch that really sets us apart. Please feel free to contact us for further advice on canvases or for any other queries.